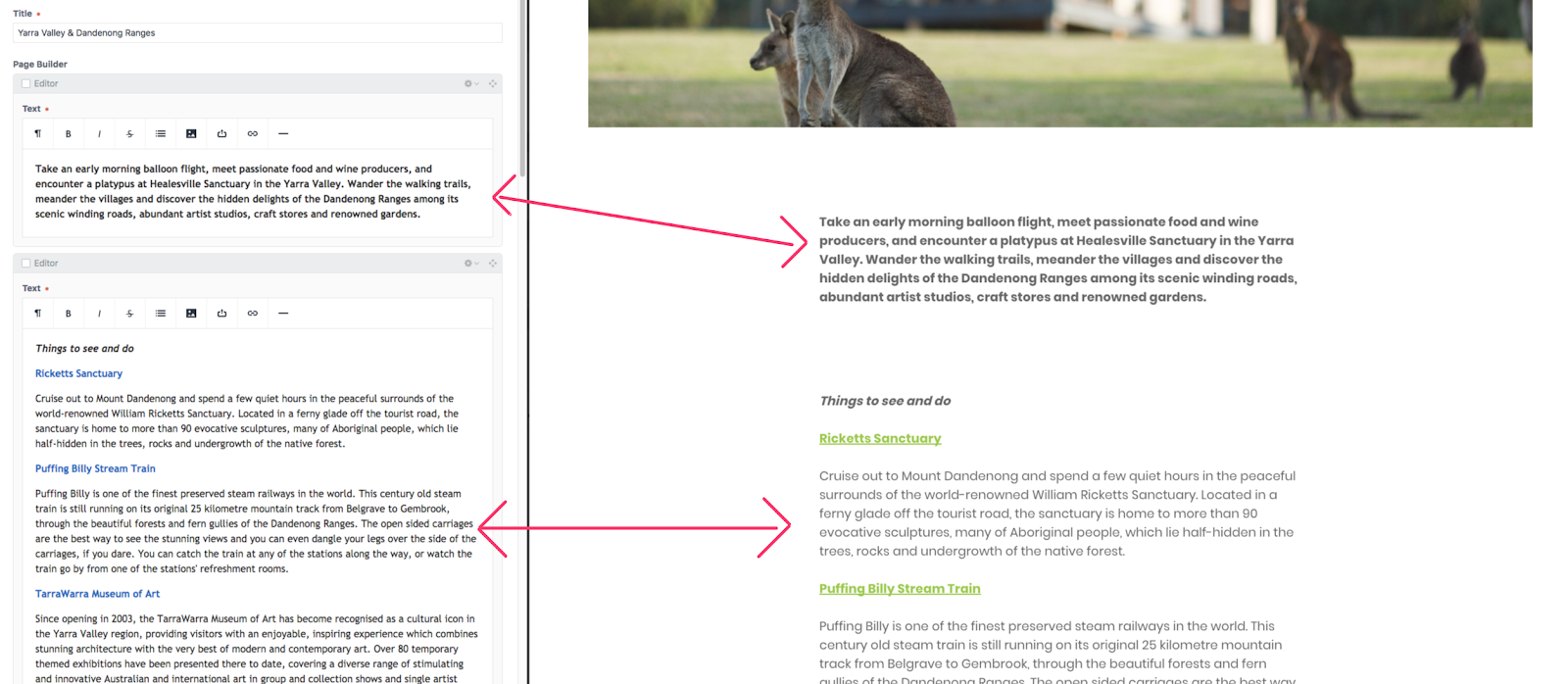 As the name suggests, the Text component is best used for blocks of text on your pages.
It can be placed anywhere on your page and can be added as many times as needed. The block allows you to embed images within the content block though, we recommend leveraging other content blocks such as Images or Images & text for a more visual and impactful presentation.
Text is a useful tool for more informational pages, such as an "About Us" page.
Formatting your headings:
Text can be formatted for style and SEO, including headings (H1/H2/H3), paragraphs and hyperlinks.
To format headings and add CTA buttons tap the pilcrow icon (¶) within the component and choose from the list of options.
Pro Tip: If you are working with a large amount of text try using the full-screen option denoted by the two arrows circled below.

Another pro tip! To check your formatting of headings and font edit using Live Preview and your copy will adjust in real-time before you save.
Format your layout:
The Text content block also allows you to add multiple columns of text across your page. For optimal user experience, Roam caters for a maximum of 3 columns.
To add a new column, select the + Add column button underneath your initial text block.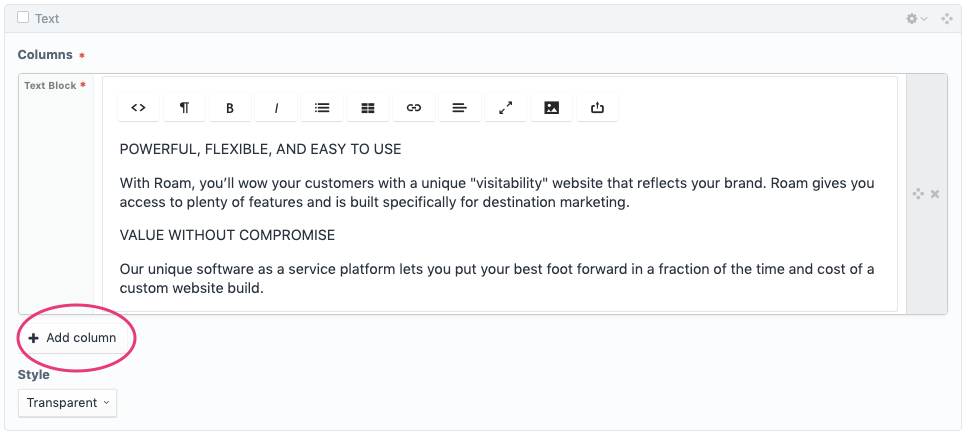 Pro tip: if you have multiple text sections on a page (versus one long article, let's say), host each text block in its own editor for an optimal look and feel.