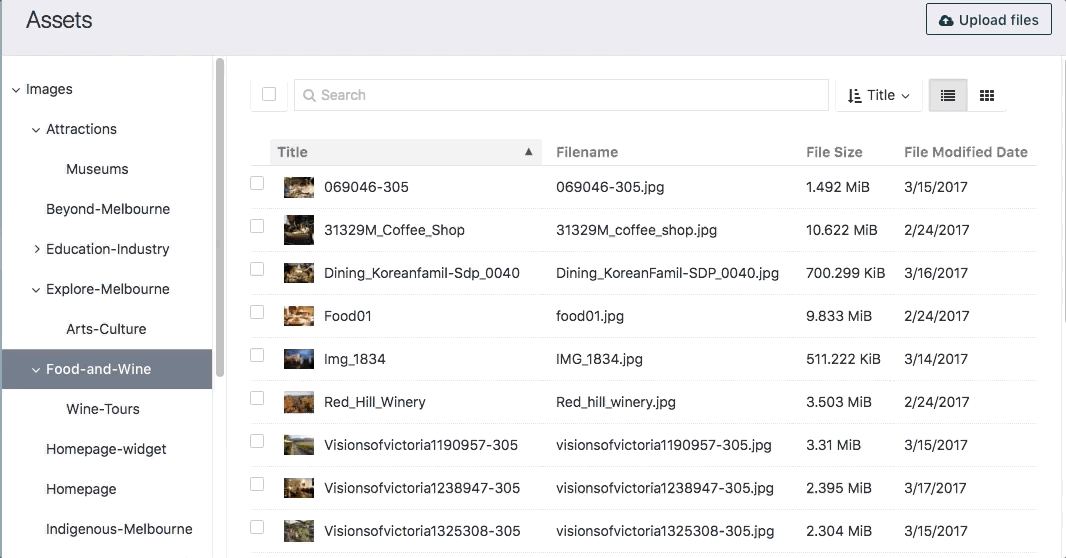 While Roam allows you to upload images directly on pages and within content blocks, you also have the option to upload, rename, and organise images from the Assets menu. This is especially useful when doing a bulk import of images you wish to use on your website.

To organise your assets into folders, right click the images folder to create sub folders, or rename or delete a folder you've created.

To upload an image, click Upload images in the top right corner of the page. From here, select the images you wish to upload. You can upload images in bulk clicking on several images at once.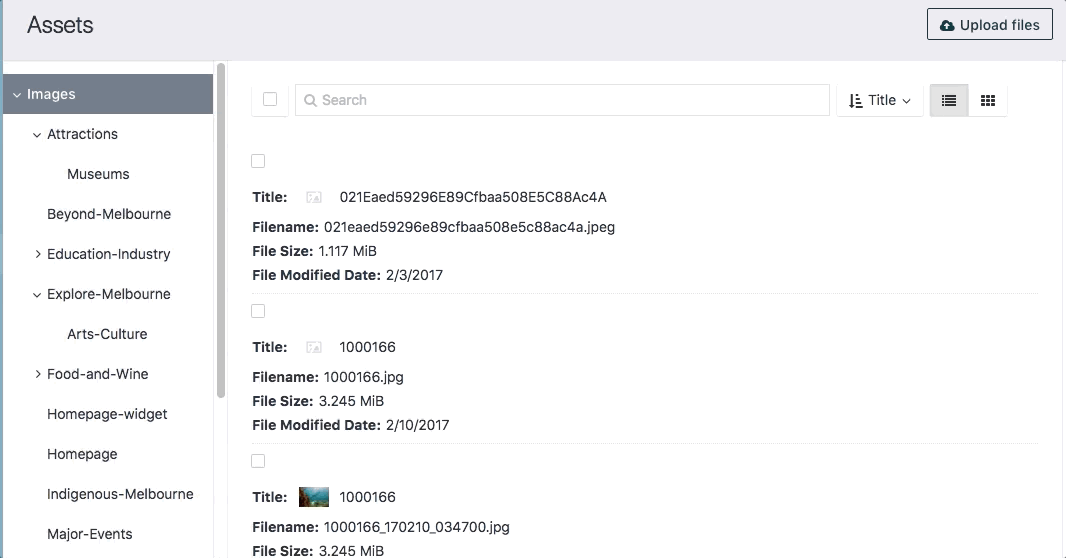 Naming images

To update the filename or title of an image, double click the image. This will open a pop up where you're able to edit the filename, title, and caption of your image.

Filename: always ensure you include a dash ("-") between words in a file name. Keep it simple, and keep it clear. Avoid file names such as "kjlsdkfjlsd1111.jpg" -- search engines look at your file name for context, so they should be clear and to the point!

Title: the title informs the "alt text" of the image, which is the text you see when you hover over an image. Alt text is important for search engines, and it's also how the visually impaired receive the context of what they can't see. Think of your image title as a headline: be descriptive but succinct.

A good thought exercise is to put yourself in the shoes of someone visually impaired, and write your title based on what you would need to understand in order to understand the context the image is providing.

Captions

Your Roam theme may include a caption option. Adding a caption will have the caption you enter appear on the image when used across pages on the website, if your theme supports it.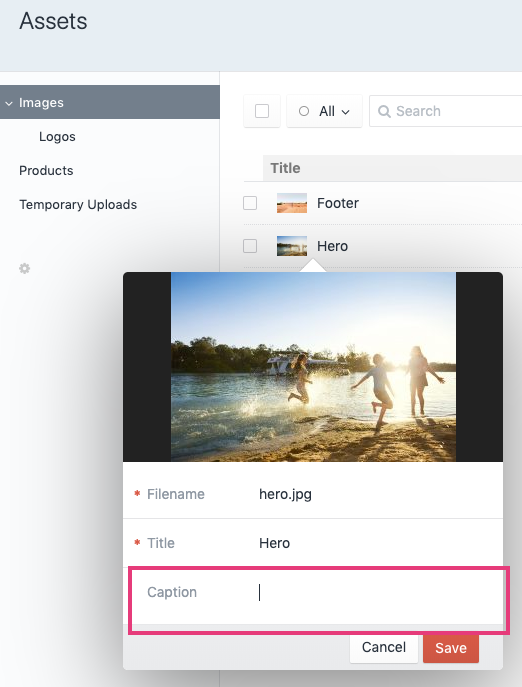 Accepted file formats
Roam accepts the following file formats when uploading images and other assets
.jpeg
.jpg
.svg
.pdf

RELATED: editing images