Roam allows you to perform basic asset editing actions without leaving the platform (cool, we know!).

To access Roam's image edit function, click on any image in your Assets folder. Double-clicking on an image will open the image preview pop up. In the right corner you should see a button titled "Edit". Click on this button and you'll be taken to edit view.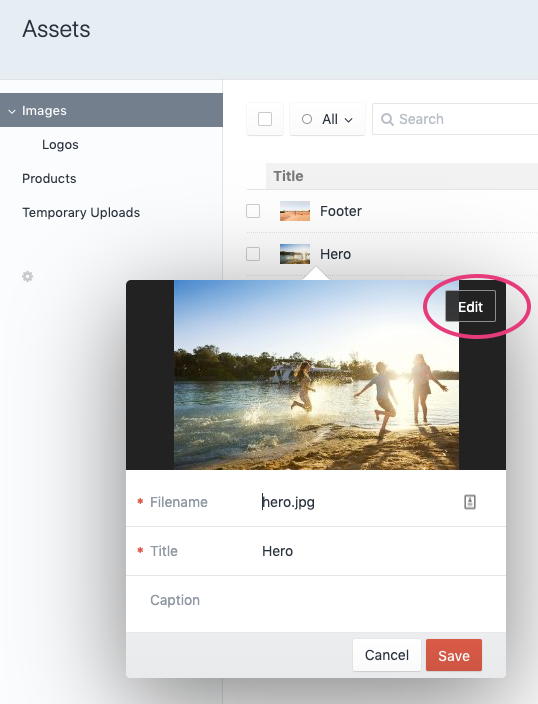 Edit view allows you to rotate images or crop images. From the crop dropdown you can choose an unconstrained crop (which allows you to crop to your specifications), or crop using one of the common aspect ratios provided.

The bar below the image allows you to zoom in on an image based on a focal point selected.
Once an image his been adjusted to your satisfaction you can either save the image or click save as a new asset to create a new version of your image while maintaining your existing image.