When you link to a page entry on your site using the pages or the related content block, the Roam platform will automatically pull through a preview image, the page title and a short description of that page. All of this information needs to be predetermined by you when you create the page and can be updated at any time.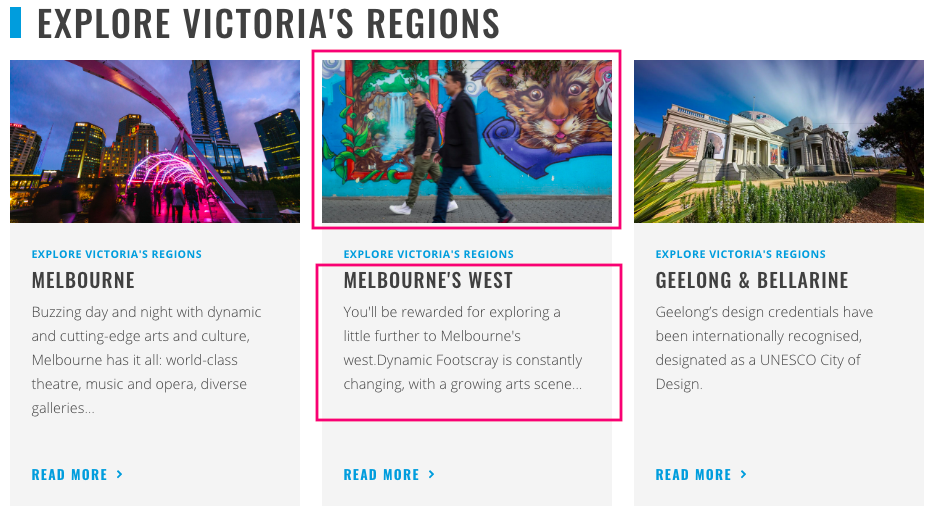 How to update:
To add or change the preview details that show for an entry you need to:
Open the relevant Page or Blog entry.
Click the Common tab.
From here you can edit the Title, Image

and

Summary

details which will update on the preview.

Save the entry.
Note: these changes will be reflected across the site within 24 hours where you have referenced this page using the pages or related content page builder components.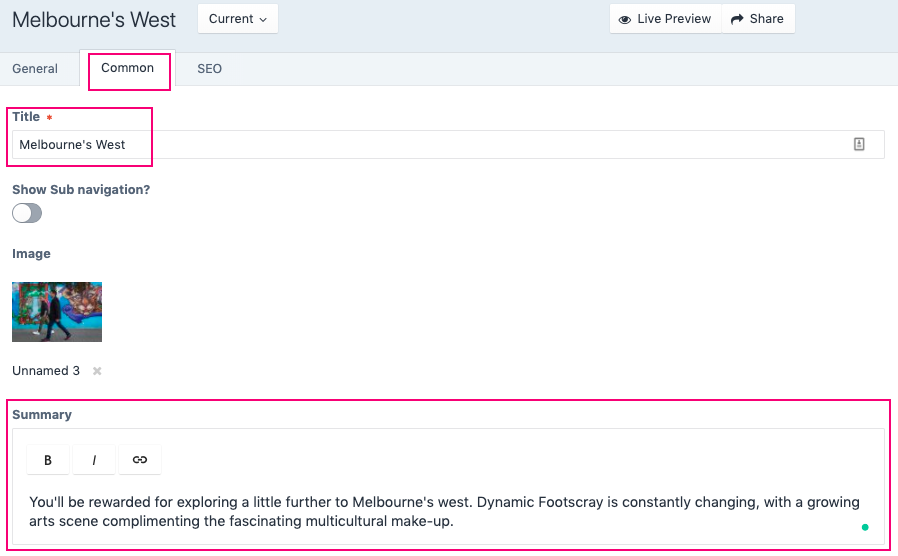 Best practice guidelines:
The summary field in Roam caters for up to 320 characters which is the maximum character limit that Google allows for SEO. With this in mind, most of the time Google will only show the first 155 characters so we recommend keeping your summaries within this limit or at a minimum, ensuring your most relevant content is put first in description.