Organising your blog content by categories makes it easy for your user to navigate. If a user is looking for 'things to do' then they can filter and browse all blogs tagged with that category. Categories are denoted through text and visible at the top of your blog landing page.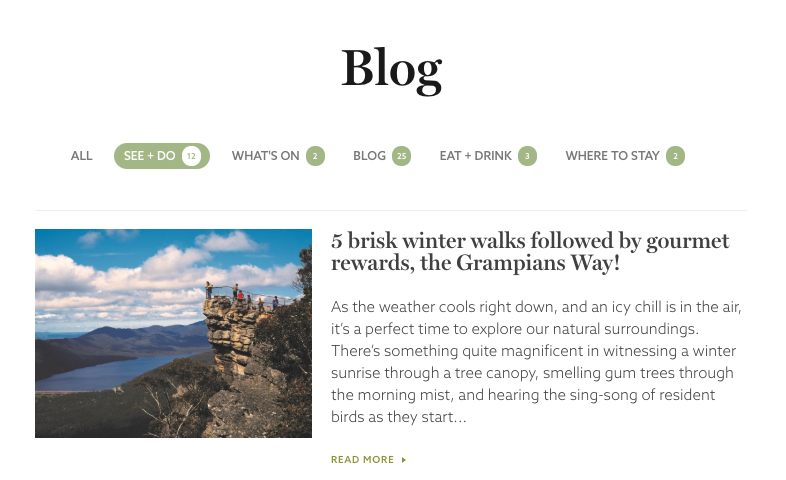 Step 1: Create a new blog category:
To create a new blog category follow the below steps.
1. Head to the Categories tab
2. Open the Blog Categories tab
3. Click + New category button in the top right corner

4. Once you have a new entry open, you can title the category, add an image, summary, and text.
5. Save your new entry!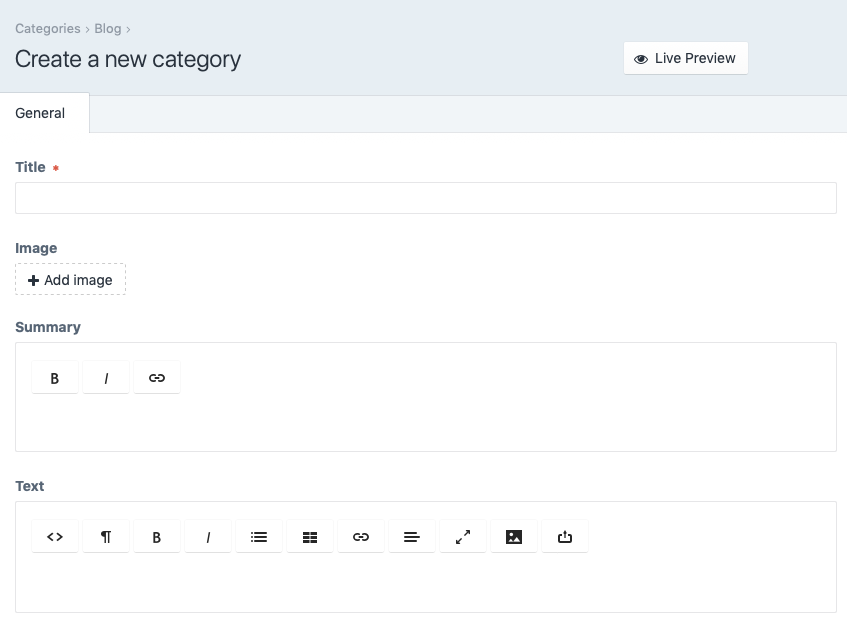 Step 2: Assign your category to a blog post
Once a blog category has been created it's easy to assign your blog posts.
1. Open the relevant blog entry you need to update
2. Click + Add a category and select from the list (you can assign to more than one category depending on the top you're talking about!).
3. Save changes.