Having a fallback image for your website is important for the odd occasion where a preview image might not be provided.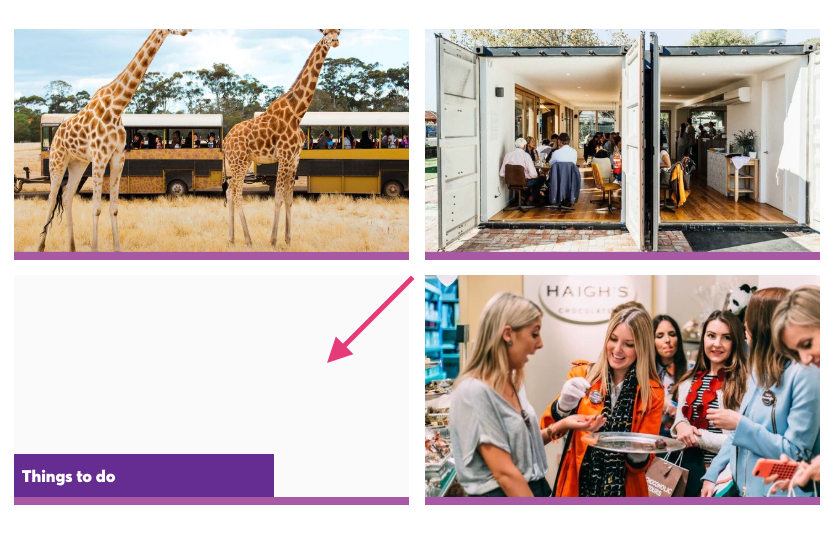 If no fallback is added to your theme and a page, blog post or product entry doesn't have an image the tile will show as grey.
Tips for picking a fallback image:
This image could show on any content or product page across your site if no image is provided so you want to pick a photo that's generic to your brand. Quite often it will be the same as your hero image on the homepage but it could also be a shot of nature if your brand is very outdoors based.
How to add a fallback image:
Go the

Theme

on the left-hand side of the platform
Make sure you're in the

company

tab
Click +Add Fallback and either pick an image from your assets or upload a new image.

Save

your changes.
Your fallback image will be visible on any tiles that don't have an image in the next 24 hours after the platform recaches.
In the below example we have used the iconic Royal Exhibition Building for a Melbourne based DMO site as the fallback image which will show in case no other image is provided.